Posts tagged
dogs
0
Dogs are amazing and awesome
Last night, I watched this video: A dog's remarkable journey to find a home: A distance of 6,455 miles doesn't begin to measure the journey one dog made to join a team and find a family (video below) and I literally sat there crying for a few minutes after the video was over. What a special bond some dogs develop with their people. But even more than the companionship and love they give, dogs are good for your overall health.
Here are just a few of the many benefits:
Dogs are heart healthy According to the British Journal of Medicine, dog owners tend to have lower cholesterol, lower blood pressure, fewer heart attacks, and have fewer medical problems than those without pets.
Dogs help boost your mood Hanging out with your pooch can make you more calm and raises your brain's levels of dopamine and serotonin, the mood chemicals in your body!
Dogs get you moving Dog owners tend to exercise more by taking walks and running around with their doggies.
Dogs help boost kids' immune systems According to Science Daily, kids who grow up with dogs have fewer allergies and are less likely to have eczema. They also are exposed to more dirt!
Dogs teach responsibility and commitment Caring for a dog is a major commitment and requires patience. It's a 24/7, 365 day commitment.
They can detect health issues In addition to sniffing out cancer, dogs can also be trained to identify seizures, severe allergies, and other health issues.
Shannen Doherty Says Her German Shepherd Was The First To Detect Her Cancer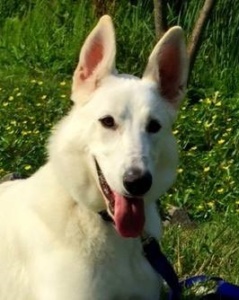 And while not directly related to health, but definitely affects a person's overall well-being: DOGS REALLY CAN TELL IF SOMEONE IS A BAD PERSON
Watch This
Be Inspired