Posts tagged
family visit
0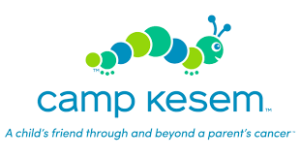 We dropped the kids off for their yearly sleep away camp. Camp Kesem is a week long camp that serves children who have lost a parent to cancer, have a parent undergoing cancer treatment , or whose parent is a cancer survivor. The camp is an opportunity for kids to just be kids and to hang out with other kids who have experienced the life altering effects that cancer has on an entire family.
While Scotty is now 8 years cancer free, the long term effects are still present and the changes within our family are forever there. HB didn't really want to go but we explained that in many ways, it's important for other kids to see different perspectives of cancer and whether they see it or not, our kids were affected forever.
While they are at camp, I am heading to Memphis, and am excited and honored to be given this opportunity. The agenda over the next three days is full from 9a – 9p. They have us meeting with families, doctors, doing projects with the kids, touring the hospital, meeting with the Communications department and finding out being one of their ambassadors and what that entails.  I will be sure to share some of each day's events while i am gone if i can. But as a I said, they have us booked all day, learning.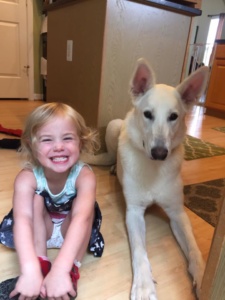 And last week, my brother and his two girls were here for the week. It's been a very long time since I had toddlers in my house. It was quite an experience –and a lot of work. I forgot all the demands and attention they require. They were adorable and we had a great time. The most popular member of our household it seemed was Trooper. The girls loved him and he loved them back. It was awesome to see how gentle and affectionate he was to them. As big as he is, he can be gentle and playful. When they left, he moped around the house for a day or so missing them. He's now back to normal – thank goodness!
Planning for a Family Visit with Toddlers
Their week long stay had me playing tour guide, so I thought I would share how I handled making plans for them knowing that because of their ages (2 and 5), we needed to have fun, be flexible, and get a taste of the beauty of Virginia (aka "grassy land" – which is what my 5 year old niece calls Virginia)….
I wanted to find events/attractions that would not take all day either — because as anyone that has had young kids — their attention spans are limited and they need naps. Here's what I came up with and then also planned pool time, walks, and art activities at home. I was pretty pleased with myself for being so organized and planning activities that really worked out well for everyone…
National Aquarium
Baltimore, MD
Adults: $39.95
Children (3-11): $24.95
Seniors (65+): $34.95
National Harbor is a great place to take the kids –they can run around and the aquarium also offers the chance to touch jelly fish and other sea creatures on the 2nd floor.
Smithsonian Butterly Pavilion
DC/Smithsonian
Adults: $6.00
Children (2-12): $5.00
Seniors (65+): $5.50
Butterflies are EVERYWHERE in this small enclosure. The kids loved it.
Great Country Farms
18780 Foggy Bottom Rd, Bluemont, VA 20135
Weekdays: $8/Child & $10/Adult kids under 2: FREE
Ride the Cow Train.
Solve the giant Mazes.
Grab some air on the Pumpkin Jumping Pillow.
Make friends with the Barnyard animals.
Hook the big one at the Fishing Pond.
Much, much more!
FLY DANCE COMPANY
Wolf Trap – Theater in the woods
$10.00/Ticket Thursday, August 4 at 10:30 am
So you think you can dance? Check out this high-energy, gravity-defying dance crew as they mix hip-hop, pop n lock, and modern dance with colorful costumes and comic delivery. Kindergarten through 5th grade.
Great Falls Park
Great Falls/Mclean VA
8.00 Park Entrance Fee

Scenic National Park, with hiking and climbing on rocks.