Posts tagged
games
4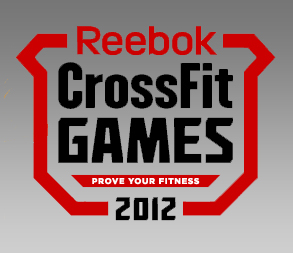 So as I sit here and think about how sore I am after the past few days of working out doing my CrossFit thing, I almost feel guilty. I feel this way because I know what the CrossFit Games athletes are having to do today —
Castro explained the first event of the 2012 Reebok CrossFit Games would be a swim, bike, run event at Camp Pendleton. The race starts with a 700-meter ocean swim with fins, followed by an 8-kilometer bike ride across undulating terrain and soft sand, and finishes with a 11.3-kilometer run across steep hills and more than 427 meters of elevation gain.
This event will be scored in two parts – Pendleton 1 and Pendleton 2 – worth 100 points each. There is a checkpoint for the first scored event approximately 150 meters into the run. The order the athletes cross that checkpoint will be their placing for the Pendleton 1. But there is no rest as athletes continue to race to the finish line. The order the athletes cross the finish line will be their placing for Pendleton 2. To be clear, Pendleton 2 is the overall finish of the athletes, and not the split time from the end of Pendleton 1.
After about an hour of rest, athletes will complete the Camp Pendleton School of Infantry Obstacle Course. They will race against each other head-to-head in a three-round bracketed tournament. This is the first time in CrossFit Games history that any event has been executed in bracketed heats.
This is some serious shit and I am not even sure it's good shit. Having a person do a triathlon and then rest one hour and go at it again seems like outside the realm of being fit –even super fit.  I know they consulted with experts and certainly don't want to hurt their main athletes, but seriously folks, this just seems crazy.  Throughout today heard about people getting serious cramps and a few required medical attention. These are FIT people — who have TRAINED hard, so to see them drop off or talk about their serious leg cramps seems like a tell tale sign of it being caaaahrazeee!  Maybe I just don't get it, but the idea is not to kill people – it's to test their fitness, mental and physical, and have them compete against each other. 
These challenges they are up against seem way beyond WODs on steroids which is what I was expecting. I get CrossFit is about making you ready for anything but having athletes do a triathlon and then do essentially another brutal test an hour later just seems beyond the scope of this sort of competition.  
You could also read this rant and say — this is why I am not an elite athlete. I would be the first to agree with you. The truth is that although I love CrossFit and so many of the big guns that are competing out in the Games this weekend, I do not CrossFit to go to that extreme. I do it because I feel great mentally and physically because of the work I put in and because of the people I have met. It has enriched my life in so many ways. There are many out there just like me – that just don't get this push push push to extreme. They push to their limits, enjoy it and then go on with their lives ….