Posts tagged
holiday
1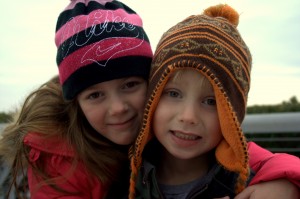 I loved this post by Mel over at The Clothes Make the Girl — because she calls it like she sees it. I am trying to be realistic and realize it's ok to indulge once in a while — it doesn't make you a failure or a bad person. You let yourself indulge – nothing more, nothing less. You get back on track the next day — nothing to panic about.  Getting on track may mean your journey has more uphill than originally mapped out — but eventually you are back on even ground and you had fun getting there!
So dear readers, if you indulge in your favorite holiday treats, enjoy every bite and remember that there might be some consequences to be paid… but just like Scrooge, you can be redeemed by lessons learned, good behavior, and the love of the season.
So – for those of you enjoying the spirit of Christmas today — Relax & Enjoy. I for one am going to sleep in, let my body recover after all those brutal workouts this week — and enjoy the time with my husband and kids.
I hope you are enjoying the love of your family, friends and life! Life is so short and has lots of unexpected twists and turns — so take today to appreciate all you have!