Posts tagged
hope
3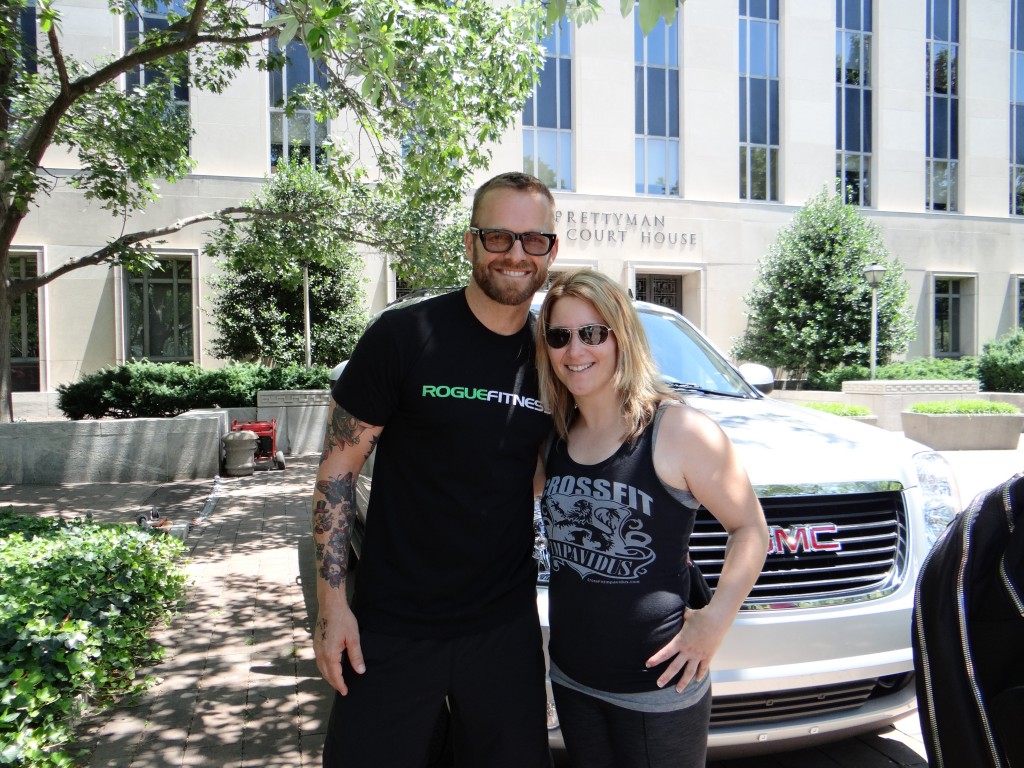 Its been such a great weekend – CrossFit for Hope was amazing. Our heat was at 2p along with the elite athletes – Christy Phillips, Ben Smith, Gretchen K. and my fave lady – Christmas Abbott. I love everything about her – her energy, spirit, and she kicks ass!!
Oh and did I mention that Bob Harper from Biggest Loser was there? I love that he has discovered CrossFit for himself. He was very kind and took the time to talk to anyone that came up to him. Oh and during my heat, I apparently did my pull ups right next to him and did not know. I was focused on getting my stuff done.
the workout was
Three rounds of: 
Burpees 
75 pound Power snatch 
Box jump, 24″ box 
75 pound Thruster 
Chest to bar Pull-ups
"Hope" has the same format as Fight Gone Bad. In this workout you move from each of five stations after a minute. This is a five-minute round from which a one-minute break is allowed before repeating. The clock does not reset or stop between exercises. On call of "rotate," the athlete/s must move to next station immediately for good score. One point is given for each rep.
I managed to squeak out 137 reps. I am happy with that even if it wasn't near a 'good' score. It was 90′, sun beating down and I did all but the pull ups RX'd. I did my best, asthma and all — You have to respect that. Elite athletes did upwards of 300 reps to give you an idea of the scale of scores. Christy Phillips coach Justin Ingram was kind enough to count my reps for me – and he was very kind. Pushed me enough but not overdone. Asthma is always lingering especially with my favorite burpee!
We hit up the happy hour afterwards but didn't stay long – Bob Harper, Greg Glassman and his crew all showed up as well. The famous Nicole Carroll from CrossFit was also there — all the CF dudes just lose it with she's around.  One of these days I will introduce myself to her. She did the WOD during the same heat as well.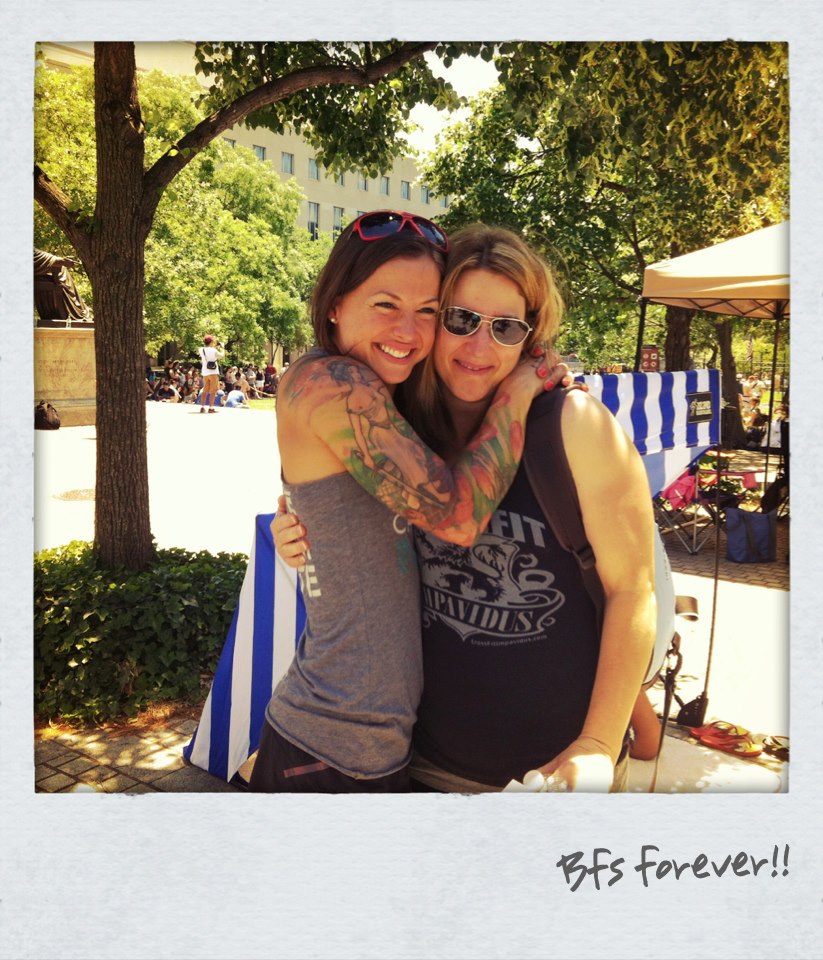 It was such a great event and great to be around people who get it like you get it. I am sure the rest of the people around us thought we were nuts – someday they will get it too!
Today, I coached a full class of CrossFit Impavidus athletes and then came home, did the usual errand, mommy, family stuff — laundry, Costco, cleaning — and then we all went to the pool. What else do you do when its 90+' outside?