Posts tagged
James Bond
0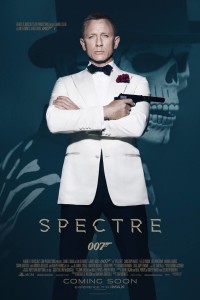 My entire family went and saw the new James Bond pic, Spectre over the weekend.  I will be the first one to admit that the entire Bond genre does not embrace the idea of positive female role models.  It doesn't scream feminism by any stretch of the word. However, like anything, it is fantasy fiction and for me, I am able to get lost in the mindless action without being offended. I was pleasantly surprised to see that one of the Bond Girls was actually a Bond Woman who was sexy, hot and desirable.  Monica Belucci, who at age 51, became the oldest Bond Girl in the history of the series with her role in Spectre. She's a gorgeous woman regardless of her age, but the fact that Bond romanced her was a different twist we had not seen before.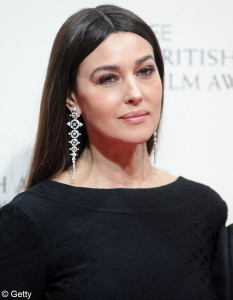 Daniel Craig who plays Bond is in his late 40s and no one bats an eye when his character romances 20/30 year olds. It became very clear to me over the weekend that it's a pervasive cultural feeling, even in the younger generation. During the Monica and Daniel love scene, my 11 year old son leans over to me and says "she's old, Mom."  That comment stopped. me. in. my. tracks. Here's my son, whose mother has a career, is independent, strong, and liberal, felt the need to not only notice, but remark about the age of the female during the scene. It didn't even occur to him that Daniel and Monica are pretty close in age and their romantic exchange is a more likely occurrence in real life.
We talked about it the next day – I mentioned that I was surprised by his remark and wondered why he didn't mention how old Daniel Craig looked. He shrugged and said, well everyone knows he was old. He added that he thought she was beautiful but she was old.
My son didn't make the remark with bad intentions. I think he was remarking about something that struck him as different because he rarely sees an older sexy woman being romanced in the media.
And maybe, if it becomes more and more common it won't need to be something to comment on…
Related: Monica Bellucci: At 51, I'm a 'Bond woman' not 'Bond girl'
Laugh