Posts tagged
kelly
2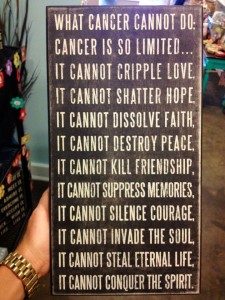 This morning I didn't want to go to CrossFit. I am being honest – I was tired, sore from the heavy lifts I have done this week and to top it off – TMI alert – it's that time of the month. I started talking to myself saying "it's ok to go back to bed. this workout is going to suck. you hate running. it's ok. you go all the time, this one time won't hurt". The part about this one time won't hurt is probably more true than not but you know what? Coach Conan was coaching and he's one of my favorites and I know I need to practice my running. I suck at it. My asthma kicks in and I hate every friggin step I have to take. That is exactly why I need to do it more. It's a mental challenge for me.
So I got my ass up, got dressed and headed out the door! I am glad I did. I hung out with my pals, got some good coaching from Conan, and worked my ass off.
Did I mention it was one of the Girls of CrossFit? Kelly showed up.
Warmup
800m jog
DROM
Hamstring stretch
Drills
Suicides
WOD
'Kelly'
5 Rounds for Time
400m Run
30 Box Jumps (20)
30 Wall Balls (10)
last time I did Kelly – I finished in 31+ minutes. Today, there was 30m cap and I did not finish (DNF). I came pretty close and ended with 4 rounds + 30 box jumps. I had 30 wall balls until done. So I think I was right on par with last time and it was brutal then and it was brutal today. Add in my heavy lifts on Sunday and Tuesday with a sprinkle of pistols on Monday. It's a recipe for a sore body for Steph. Tomorrow — I will rest!
p.s. – Brit Brit posted the pic in this post on my facebook wall. She's so sweet and thoughtful. Everything is true in that picture too. Cancer can do many ugly, horrible things but it can't take away some key elements that can and do make a difference. For those of you out there being touched by cancer, stay strong and live strong!