Posts tagged
kilt
0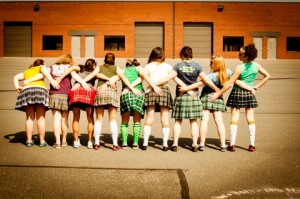 life was busy this weekend — went out with some great ladies, saw my the payoff of my kids' hard work and smarts in their Odyssey of the Mind presentations, spent some time outdoors enjoying the gorgeous weather in the DC area and showed support to fellow athletes as they took on the beast known as 12.4 — Wall Balls, Double Unders and Muscle Ups.
I managed to do 121 wall balls for 12.4 – never getting to hit up the DUs or attempt Muscle Ups. My quads are killing me 2 days later — it looked so innocent on paper.
The pic to the right is the CFI ladies in our sport kilts! The fun they all had while they attempted the Highland Games competition at CrossFit Impavidus. I was busy with the kiddos at their competition but stopped by after to celebrate St Patty's Day. And-the best part of the weekend??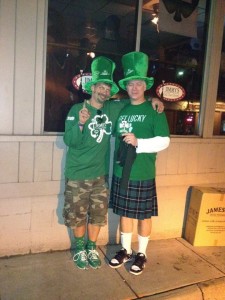 My own husband won the 15th Annual Men in Kilts contest at Jimmy's Old Town Tavern in Herndon VA. I now call him King of the Kilts! He was up against some heavy competition but it's Scotty — of course he won! So proud of him…
And if you are wondering — I did not drink last night. I find it makes for a much smoother time  when you get home at close to 2A!