Posts tagged
mark
0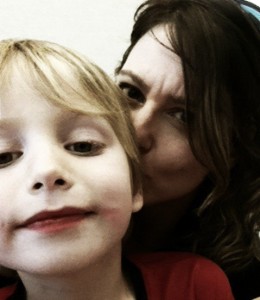 Happy 7th Birthday to my crazy, funny, quirky son Nate Dogg!  He has kept things in our lives super interesting and his personality has shown from day 1.
This week has been a series of very hard, challenging but great WODs at CrossFit Impavidus. There have been a bunch of skills thrust upon me that I need to work on — Coach Mark was there this morning which made for a good change of pace. Different coaches have different styles — and I like to mix it up so that I get different perspectives on my skills and workout.
Warmup
run around both bldgs
x2
10 Pass Thrus
10 Jumping Squats
10 Ring Dips
10 Burpees
Skill
Thrusters
Kipping Pull Up
WOD
7mins
3 Thrusters (63lbs)
3 Bar to Chest Pull ups
6 Thrusters (63lbs)
6 Bar to Chest Pull ups
9 Thrusters (63lbs)
9 Bar to Chest Pull ups
12 Thrusters (63lbs)
12 Bar to Chest Pull ups
15 Thrusters (63lbs)
15 Bar to Chest Pull ups
18 Thrusters (63lbs)
18 Bar to Chest Pull ups
21 Thrusters (63lbs)
21 Bar to Chest Pull ups
I got 4 rounds in (to 12 reps). This was TOUGH and I didn't even do the RX'd weight. One of the atheletes, Kim, gave me a hard time about that too — but my thinking is if I am not supposed to stop and Thrusters are tough as crap, then lowering the weight to power through is the right thing to do. I still only got to 4 rounds and used the lower weight and a blue band to do the pull up. It is a tough WOD for sure!