Posts tagged
mary
1
Yesterday, I went to a workshop about movement. "Learning to move so I can move to learn" was the theme of the day, coached by Carl Paoli of Naka Athletics out of San Francisco (one of my favorite cities).
Coach Carl's Freestyle Connection
I had no real assumptions about what this workshop would be about other than knowing Coach Carl had a gymnastics background and knowing he works closely with Kelly Starrett of Mobility WOD – including mobility as a major component of his approach as well.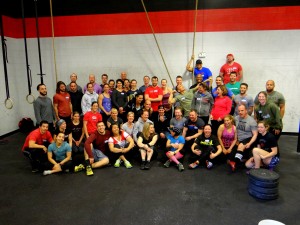 Carl began the day with a short overview of the framework he follows which encompasses Position – Movement – Purpose and how we are going to learn, practice and apply movement and skill transfer principles by using gymnastics and body-weight training.
Position always has a start, transition and finish
Movement is general, functional
Purpose: Why is the athlete doing it? When? Who?
He asked us to define Functional. Many of us Lv1 1 Trainers & CrossFitters talk about functional movement everyday but when pressed to really dive deep into its meaning – we are at a loss.
Functional
safe
an efficient application of force
Do you want to be a Ferrari or a Prius? Depends on what you are trying to do.
LOCAL level-it can mean:
strength
Capacity to move (shoulder/elbow/wrist) –
Can the athlete stand, sit, touch their toes, raise their shoulders?
A movement can be simple, have few demands and few variables and then can be made more complex as you progress and evolve — as you evolve you increase the demands, increase the variables and make it more complex.  So think about it — you work on push ups as a beginner – you maybe start on your knees (although Coach Carl suggests having the athlete spread the legs out instead of going on their knees),  then you progress to standard push up, and then you progress to one handed push up each arm, and you make it more complex as you progress through the scaling stages. There is always another addition you can make it to keep moving through… Make sense?
Demands are high
Variables are Low
GLOBAL Level
General Shape
Mechanics of a Movement is the Skill of the movement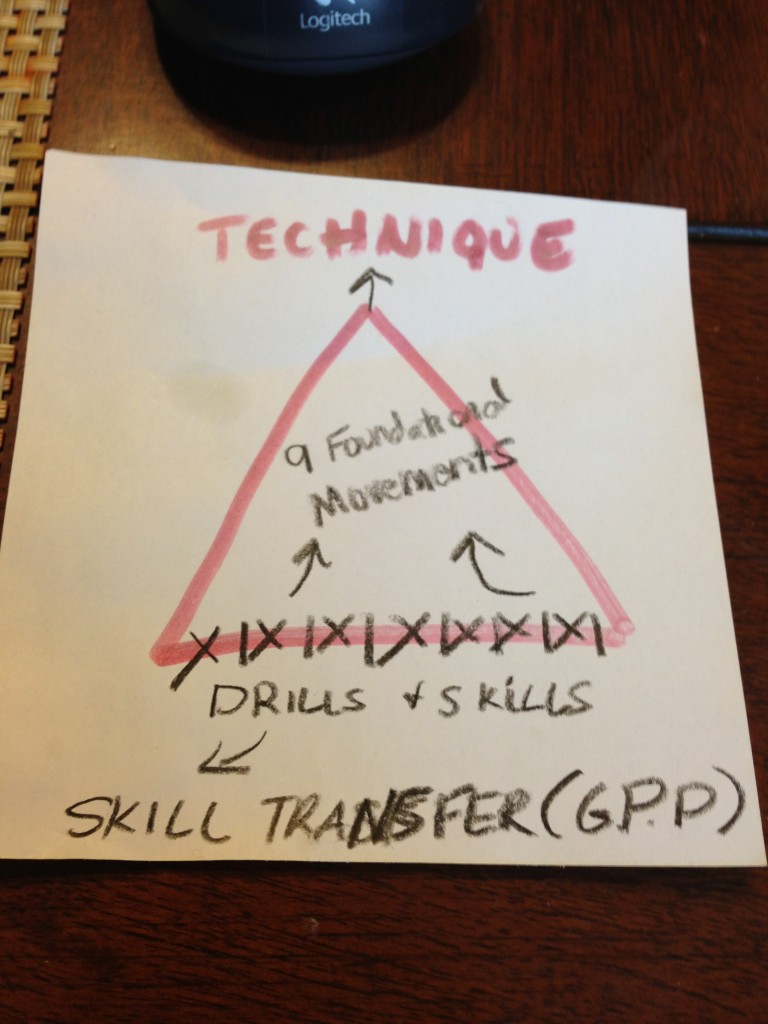 Think about it this way: If basic movements are put into a grid and you as an athlete are looking to improve certain movements, you can look to see what skills to work on to help build up to that movement. You need to understand the concept of skill transfer and that they can be applied to multiple domains.
So if you wanted to improve your HSPU, you can see that the skills beneath it are push ups and ring rows (as an example only) — the skills you are going to work on to improve the HSPU are all underneath that grid. You peel back the layers of the HSPU and start there. How is your push up – does it need work?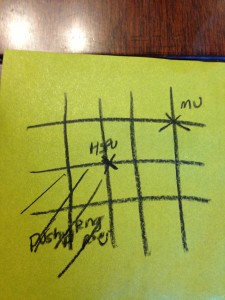 I just found this entire workshop fascinating, challenging and fun –the day went by way too fast and Coach Carl is the kind of guy you just want to hang out with forever — laid back, patient, funny and has the ability to make you feel at ease. Which is good because he regularly calls on people or offers to help diagnose issues and it's very hands on and you are definitely put into some compromising positions.
So Freestyle, defined by Coach Carl is strength + skill and is based on your level of ability. You start on A and you progress through the alphabet depending on the complexity and mechanics involved. So one builds on another.   Fall>Connection (Point of Contact)>Flow
He also went over the Fantastic Four in Gymnastics: the four movements that people struggle with universally:
Hand stand push ups
Pistols
Muscle Ups
Burpees
It's because they are complex movements with millions of connections! We spent the day working on progression techniques to help coach up to these four and the tips and tricks he shared were seriously amazing. A few of the athletes got their first muscle up yesterday after learning how to break it down and practice it.
At the end of the workshop, a light bulb went off for me –that all of this movement is connected. A Muscle up is a series of fundamental movements combined and if you work on the separate movements skill wise and build your strength – you will get it.  I just want to learn more and more about the science of all of this –and it really all ties together and makes sense. Body Awareness and learning how to move your body is the foundation of EVERYTHING! Ding, Ding, Ding!!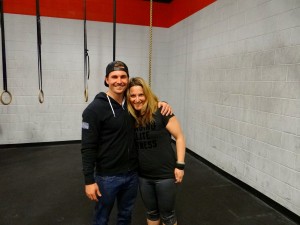 I would recommend this workshop to ANYONE and Everyone that is into fitness, as a coach or athlete. It inspired me, fired me up and opened up quite a few locked doors in my mind that I have been struggling with. It also reminded me that it's not a race and I shouldnt be in a hurry to rush through the movements just to beat a time on a clock. If i take the time – work on skills and strength in parallel – I will see progress.  That is what I focused on during today's workout. Taking my time on Pistols and doing them the way we reviewed yesterday. Focus and no shortcuts!
I'm excited to take what I  have learned, share it and apply it to my own training. Should be FUN!
Oh and I can't forget to mention that Coach Carl is not bad to look at either! I did not complain at all about spending the day with him — It's one of the awesome benefits of the CrossFit community. Great looking people everywhere you go!
warmup
800m jog
Mobility
DROM
20 TGUps
Skill
WOD
Mary
5 HSPU
10 Pistols
15 Pull Ups