Posts tagged
microsoft
2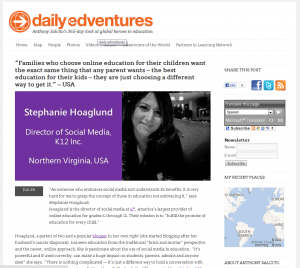 I am beyond honored to be profiled today by Anthony Salcito @Microsoft VP Worldwide #Education as a Global Hero in Education http://ow.ly/bPXWT
1
Join us July 11th for an event that will transform the lives of 20 young girls.
Programming? For girls? ….YES! Programming has evolved and now more than ever girls have the opportunity in a world they've only known through technology to shape and mould the future of our society. So many young women have already discovered the limitless opportunities and adventures that programming careers bring. Small Basic is a first step in discovering the magic of object oriented programming and best of all ITS FUN Join us for a few hours and you'll walk out ready to download and have hours of fun with more recipes (our format for learning Small Basic) Soon you'll be teaching your friends and family.Oh and did we mention its FUN!
Join us July 11th at Microsoft's Chevy Chase offices for a morning of learning, laughing and give aways.
Sign up today by going to the "more" option from the menu at the top and choosing Registration Page. We`ll contact you to confirm your magical seat number and send you more details. Hurry seating is limited.