Posts tagged
nancy
0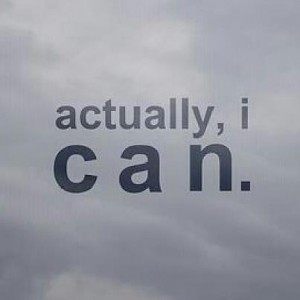 This is the week of my American Odyssey Race— I just reviewed my legs of the race and seems do-able. I ran 6 miles total on Saturday with some rests in between but I know I can do it with less rest –I may not be the fastest runner but I can push on!
11 which is entitled; Across the Mason/Dixon line 5.6 miles
23 which is through a residential hood  3.4 miles
35 which is entitled Phyllis's Favorite and is the 2nd to last leg 4.7 miles
I'm nervous and excited and totally up for it. This is so far beyond my comfort zone but the guys I am hanging with are like my family and I know they won't let me fail.
Forbes just did a story about Relay Races.
American Odyssey Relay Run Adventure
This picturesque race is one for history buffs. The American Odyssey Relay starts in the shadow of Gettysburg, Penn.'s Civil War battlefields (they're about an hour north of Baltimore), and makes the trek down to Washington, D.C., passing some of the most famous landmarks in American history. Each of the 36 legs ranges from easy to very hard and is between 3.2 and 8.7 miles. After crossing the Mason-Dixon Line, teams can refuel (and shower) at the "Odyssey Oasis" during legs 16 through 18. The route continues through other historical sites, including Antietam National Battlefield and Harpers Ferry, W.Va. In the home stretch, the final runner crosses the Francis Scott Key Bridge in D.C. and 14th Street Bridge to join your team at the finish line at the Southwest Waterfront. April 26-27.
Today's workout was RUNNING! It was one of the fine ladies of CrossFit: Nancy.
Warmup
DROM
400m run
Mobility
Skill
OHS
WOD
Helen
5 RFT 
My shoulders were super tight even though I did some mobility work before hand. It took until the second to last round for the to loosen which slowed me down.  I also made sure to focus on my POSE running so I was a bit slower in my run but it felt so much better!! It's not as torturous to run — I had to be reminded to lean in a few times but overall I was running noticeably smoother. Progress!!
Today is Earth Day. I wrote a blog for the corporate blog I work for: Earth Day 2013 sharing some ideas about lessons you can do with your kids to learn about the planet. Also –simply get outside, clean up some garbage, plant some flowers. We only have one home, let's take care of it.
0
So about a year ago, I did Nancy and went really light. Today, we did Nancy and just felt off again –so went 55# instead of 65#.  Running is not one of the best joys of my life and Nancy has 5 rounds of 400m. I have been working on my new breathing technique and I have to say, it has it been working. I have to get used to it and the rhythm of the breath, but once I do — I am not as exasperated as I used to be.
warmup
400m jog
10 OHS
10 Pass Thrus
10 Squats
skill
OHS
WOD
Nancy
Five rounds for time of:
400 meter run
55lb Overhead squat, 15 reps
time: 17:32 
I am happy with my time overall. Under 20m is a good benchmark for anything with 5 rounds and running for me. I also mentally was dreading this WOD. I'm not sure if it's the summer weather or just a mental issue, but my running seems to be getting harder and slower and more un-enjoyable.  I need to figure out how to snap out of it!! SNAP OUT OF IT!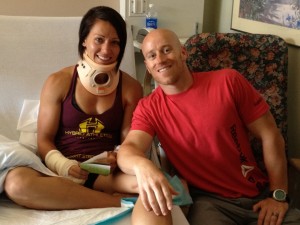 Read this blog post about how CrossFit and being strong and healthy can save your life —  I just don't know what to say after reading this about Miranda Oldroyd.  Because she was in shape, fit and strong already, her ability to prevent a more serious outcome was tenfold. This is the reason why being FIT really matters.  Protection against serious injury and illness.
So — hopefully that will give you all something to think about as you keep considering starting a fitness program. There are bigger reasons than looking good in a bikini at stake…
0
I woke up with a sore throat so when I woke up this morning, I had some hot lemon tea so I could be ready for a workout. And today's workout was all kinds of suck – as my fellow athlete Jon likes to say. It was one of the Girls of CrossFit – Nancy.  Because I assume that the Girls of CrossFit were named after former girl friends — I can only imagine what a crappy girlfriend some of these ladies were and Nancy is no exception.
Warmupx2
10 squats
10 push ups
10 Kick to Handstands
10 Hamstring stretch
10 Pass thrus
Skill
Handstand progressions
OHS
WOD
"Nancy"
Five rounds for time of:
400 meter run
33lb Overhead squat, 15 reps
time: 16:36
I went light with my weight today. My throat is sore and I feel run down so I brought 80% today. 33lb OHS is too light for me in general but my body is sore — and sometimes going light is the right thing to do.
I'm about to head off for a business trip — and of course I am trying to plan and figure out when I will be able to fit in some workouts. I emailed a CrossFit box in the area and they said – drop on in! So, that's my plan and I am going to make as sure as I can that it happens.