Posts tagged
nap
0
We are definitely entering Fall here in Northern Virginia. It is getting darker earlier and this morning, when I woke up it was dark and chilly. Brrr. I actually love this time of the year – it's a time of change. Northern VA is so beautiful in the Fall. We have an abundance of trees, so when they start to change colors – it's like a watercolor painting to look at.
Everyone in my family knows that i am a Napper. I love naps. I can take a nap almost anywhere, almost any time. It's common knowledge in my house that on the weekends, if I disappear suddenly, you can find me napping. When I came across this WSJ article,  The Perfect Nap: Sleeping Is a Mix of Art and Science, I knew I had to read it!
Then like a sign from the universe or just media playing with my head, I read this: THE SCIENCE BEHIND WHAT NAPS DO FOR YOUR BRAIN–AND WHY YOU SHOULD HAVE ONE TODAY
There are a ton of people out there that swear they can't nap. Scott is one of them and I have nothing but sympathy for him and those like him. Seriously.
But now we all know that naps are good for you and we should all be taking more of them!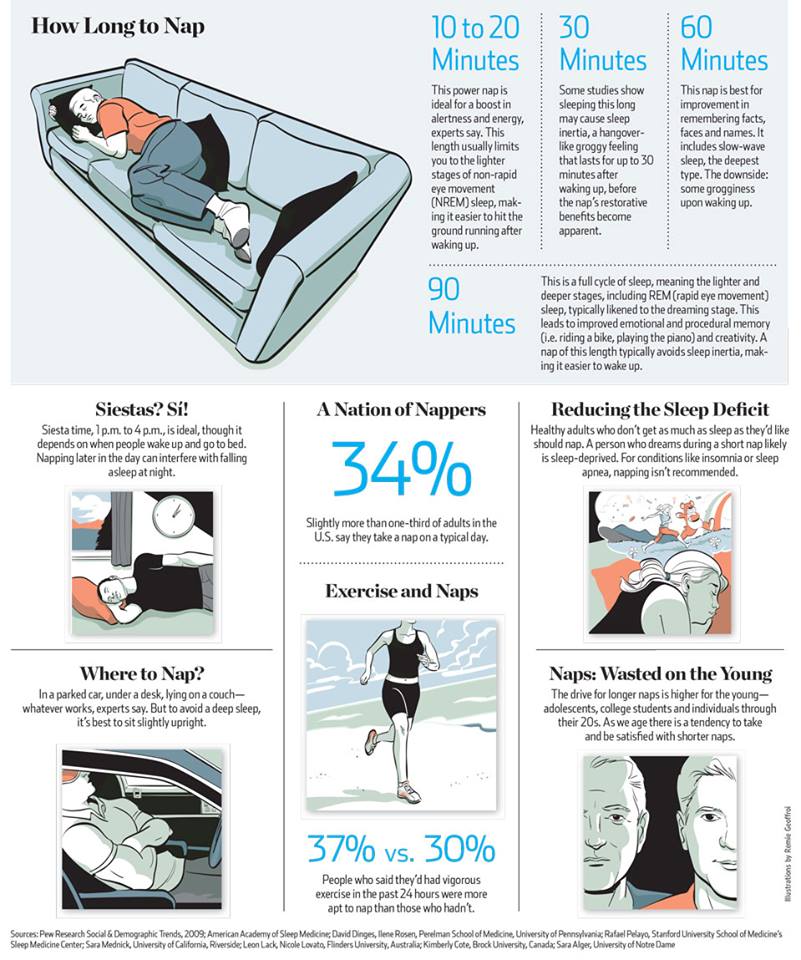 Today was a break from strength training. Wednesdays and Thursdays at Highbar CrossFit are longer workout days-Met-con style! Coach Randy, when he programs the met-cons for the week, he loves to make our shoulders suffer. He likes to say "the shoulders are the hips of the upper body."  That's all well and true but man, he shreds mine up! I can tell it's working though – because more than one person has mentioned how cut my arms are looking. That's what better fitness programming has done for me – in 3.5 months. Sometimes, switching things up is just what you need.
With all the stress right now in my life, I need to workout – so you may notice that I am skipping one of my rest days but rest assured that I am not pushing myself to the limit. I am doing more of an active rest. Since I am working from home more, it's a way to get my people fix daily, release all the crap that is in my mind and be with healthy, positive people who want nothing more than to support me and see me progress.
5 RFT
12 Strict Pull Ups (first round strict, then switched to band for help)
10 Ring Dips (red band)
8 Burpee Box Jumps
time: 18:21
150 Ab-Mat Sit-ups
I found this quote yesterday and just loved it, so here I am sharing it:
The sky has never been the limit. We are our own limits. It's then about breaking our personal limits and outgrowing ourselves to live our best lives. -Unknown
2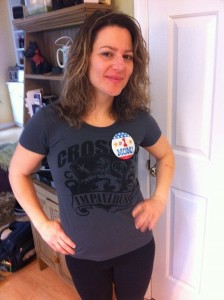 Yes its true. Today is my birthday — my fortieth birthday to be exact. When I was a kid 40 seemed so old — now that I am that age, doesn't really add up. I don't feel old and I have been told I don't look old — so overall if this is what 40 looks and feels like –i'm ok with it.  I truly believe that exercise, healthy eating, moderation, and happiness are all the ways to capture the fountain of youth. It's no secret — and if you don't believe me, look at older pics of me. I look younger today than I did a few years ago.
I woke up and headed for a birthday workout at Crossfit Impavidus. Nothing beats exercising as the best birthday present you can give yourself. I have put my body through a lot the past 40 years — it's only right to do something good for it on my birthday.
Warmup
2x
5 pull ups
5 OH squats
15 sit ups
8 push ups
Skill
KB Swings
Handstand Kicks/push ups
WOD
50 sit ups
40 35lb KB Swings
20 pull ups
20 Handstand Kicks
6:09m
I also got to take a nap. I love naps. I call being able to nap a gift. Scott is not a napper and I feel sorry for him. There's nothing like a good nap in the middle of the day —
It's been a good day.