Posts tagged
nature
1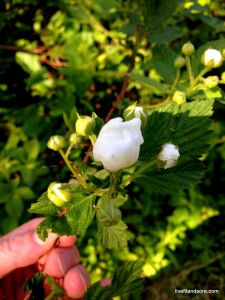 They say that if you are feeling down – go outside and get close to nature. So, after the kiddos went to school and boxing, I laced up and hit the W&OD trail and ran. As I ran, I also stopped to appreciate how beautiful the trail is. I took a lot of pictures and thought  – with scenery like that, why in the world would anyone run on a treadmill of they didn't have to?  I am not a fan of running, but I recognize that I need to do it more to get better. I don't put any pressure on myself at this point –so I stop when I need to and push other times. I'm doing it for me — that's key to remember! I'm out there FOR ME — I ran a total of 3.2 miles — a 5K and did indeed feel better
Read This!
Be Inspired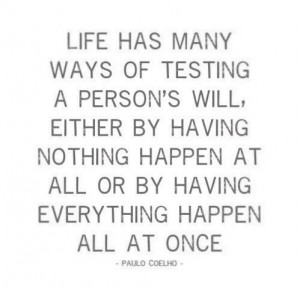 Workout
Yoga
0
I had a really fun Friday night – I went over my friend Sara's house – who invited me and our friend Anu for dinner. It was so nice to chat and laugh with them. Both of these women really inspire me in so many ways – that I am so thankful for being in my life!
And as you can tell — I'm still in the greatest mood – things are just going well for me. I am full of new ideas and inspiration —
Headed to my CrossFit Impavidus workout and I knew some of it was outside — with this weather it would be a crime if it wasn't.
Warmup
run
big tire flips
WOD
1m stations/rest 1 min 3x
body rows
burpees
wall ball squats
65lb dead lifts
sit ups
102/100/92 -294 total
I stayed and got some more 1:1 coaching from Nate on snatch and pull ups.
It's such a beautiful day, that I am taking the kids to the Nature Preserve in Leesburg to do a little nature hiking. I was talking with a friend of mine, Sara, this week and she made me realize that i need to redefine what sort of activities we all do. I am now an active, fit person who should do active, more outdoorsy activities in my spare time. When you become an athlete later in life, it affects everything you do including what you consider fun — so off to the preserve we go!
0
Today I am heading to the Banshee Reeks Nature Preserve for a Girl Scout Walk Together with Hannah Bea today for a 3 mile nature hike. Its a crisp fall day and anyone that knows about No VA knows its one of the most beautiful times of the year for this area — with the fall leaves changing colors. I hope to get some great shots of it all!