Posts tagged
ohs
0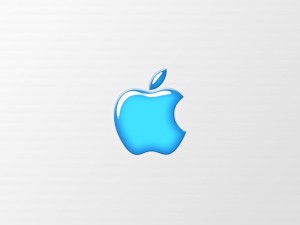 The news of Steve Jobs hit hard. Not only are we a tech family – the hubby loves his MAC – we are also one of the many families who have dealt with cancer. Last night I thought about Steve Job's family. How hard it must be for them. They didn't lose an icon. They lost their Dad, Husband, Family. To have to share the experience must be both comforting and difficult at the same time. I wonder if they are used to it – I mean he IS Steve Jobs after all. I suppose they also had time to let his illness sink in and process the reality of what was going to happen. Doesn't make it any easier I am sure. My heart goes out to them for their loss.
Whenever we hear of cancer taking someone — it brings back the feelings we experienced during Scott's treatment. Once again, just because the cancer is gone, doesn't mean the Cancer is gone.
It felt great to get a good workout in this morning —
Warmup
800m jog
5 rounds of bear crawl/crab walk
5 rounds of inchworms/walking lunges
5 Handstands
Skill
Overhead Squats
WOD
5-5-5-5-5
Overhead Squats
L-sits (5x10s holds)
63,83,93,98,98
My wrists hurt because I didn't tape them and because –well, Overhead Squats, so I stuck with the 98lbs at the end even though I wanted to get to 100#. Coach Conan stressed that it's not really about the weight during OHS, it's about midline stability. Keeping your core tight is what holds the weight. If you are all loose — there is no way you will lift heavy over your head.
And related — we may not do 'crunches' in CrossFit, but the entire WOD today was about the core. You don't have to hit the gym and say ok let me focus on my abs to get a good ab workout — if you are doing things right, most movements should engage your core, thus working your core, thus getting you a good ab workout. Your workouts can be more efficient — which is what we all want right?