Posts tagged
paul walker
0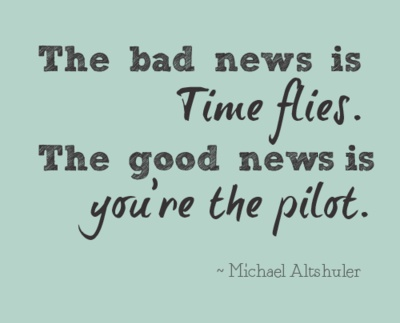 Thanksgiving has come and gone — I still can't believe December is here. I love holidays but I also love getting back into the swing of life.  I'm excited about what's happening in my life — new career opportunities and new paths to follow. I am testing out the theory about letting go and letting life take you where it's supposed to without fear of what's next. And everything little thing, will be alright.  This is new for me but I am committed to trying it this way – worrying and stressing myself out hasn't really helped before. And so far, new opportunities have appeared from the least likely spots.
I started creating my consulting website: LiftPotential.com. It's very much a work in progress but I'm excited to see it evolve. Check it out when you get a chance and if you do have any marketing needs focused around social media or integrating social with traditional marketing, let me know!
I didn't go to workout as usual on Saturday –instead spent it with the family at Mount Vernon. Nothing replaces some good old fashioned time with the family. Scott's family was in town from Southern Cali, so we met his Aunt and Uncle along with his cousin and her daughter and walked the grounds. I love Mount Vernon — I've probably been there 4+ times now and never get tired of it. I love to think about how Washington and his family spent their time there –and we were lucky enough to get to see the third floor on this visit, which is only open one month a year.  The room where Mr Washington died is up there.  Just a pretty cool day overall…
I have mentioned before, that many people ask me how I manage to stay so inspired and motivated to continue being fit. A lot of it is finding what works for you and being passionate about it. CrossFit and being overall fit has definitely helped me explore a new path in my life – but a huge driving motivator for me are my kiddos.
Your actions and decisions lay the foundation for their lifelong health – and I know how hard it is to start when you are already an adult. My goal is to have being healthy and fit be a normal part of their every day life just like it's mine now. They won't know any different – Read this article below and hopefully it will help you get moving the next time you start to slide and lose motivation.
10 Things I Want My Daughter to Know About Working Out  – "Exercise is a lifestyle, not an event. Being an active person isn't about taking a class three times a week at the gym. It's about things like biking to the grocery store and parking your car in the back of the lot and walking instead of taking a cab and catching up with friends on a hiking trail instead of a bar stool."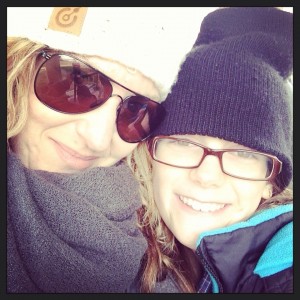 This next article is a long read but worth it. It really takes a good look at obesity, from a medical professional's perspective. Where does personal responsibility fit in while treating it? Is it ok to just give people pills and procedures – enabling them to continue the myth that modern medicine can cure them from their disease? Such a tough subject – from a health standpoint and because society judges harshly those it affects.
FAT CITY-What can stop obesity?
Recently someone told me a story about their daughter in law who has gastric bypass – she lost 100 pounds before the surgery at the doctor's request, then had the procedure and a year or so later  – is back to many of the same habits and almost has returned to square one. The problem is not what she is eating. The problem is what's eating her. It's easy to say that while I am looking at someone else's situation, but when you are dealing with people who are so deep in denial about what they are dealing with, or who are so scared to address the feelings they are burying deep inside them because it will no doubt cause serious pain – a quick pill or procedure seems like the right way to go. It's such a tough subject, because I am one of those that people who believe that everyone deserves kindness, but to teach people to embrace their obesity is not Ok either. Everyone deserves respect and decent treatment period but you have to be realistic and sometimes the truth is harsh and painful.  Such a tough, tough situation and topic…
Workout
Strength: Power cleans
WOD
1P wall balls
Clapping Push ups
Broad Jumps
Burpees
Recommended Reading
Kindness Matters
And finally, very sad news over the weekend about Paul Walker dying in a car crash. I can't honestly say I have seen one of the Fast & Furious movies, but reading about Mr Walker and how he resonated kindness and lived his life from a perspective of giving, it's a big loss to the world. He was also a father, a son, a friend to many and losing someone that special so sudden and tragically is hard to understand. There has been a lot of backlash on social about the support and acknowledgement of his death which has really surprised me. Who are we to tell someone how they should grieve or recognize the death of someone?  Everyone deals with tragedy and death in their own way and we have no way of knowing what it represents to them.  It sounds like Paul Walker was a stand up guy who didn't let fame and celebrity get in the way of being kind and giving back. The world needs more people like that. Rest in Peace – Mr Walker.