Posts tagged
plsg
0
Another Forced Rest day. In some ways I feel more tired now that I am getting more sleep but I am enjoying the lack of rushing around in the AM. Not enjoying it enough to stop so no worries. It's nice to take a short break – I am hoping it will reinvigorate me both mentally and physically.  I already have an exercise 'date' with my friend Kimmy on Saturday morning…
My trainer sent out this pic last week – some of the amazing ladies I work out with daily.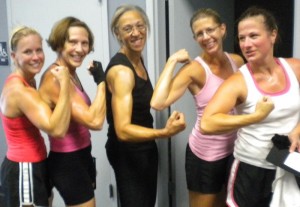 They are the ones that inspire and support me when I need it. How can you not want to get up early in the AM and workout when you know you are going to hang out with some fun, strong and powerful women who inspire you? The answer is – you don't want to miss it!
Nutrition and Supplements for Weight Loss.
There are no silver bullets when it comes to reversing the trend, but good old fashioned hard work. We didn't get this way overnight, and we can't fix our situation overnight either. Weight loss pills, so-called miracle diets, 8-minute daily exercise regimens or machines that promise to do the work for you are simply too good to be true. They just don't work, period.
0
Holy Cow am I sore! Yesterday's 'great' workout has left me very very sore! I am going to rest up so I can ready to resume Plumbline Training in the AM.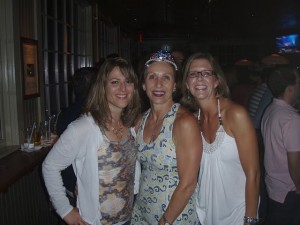 Friday night – we had a small happy hour to get some of the Plumbline Training ladies together to do a Happy Hour send off to one of our team  – Lidia. She is moving to North Carolina and happens to be a very special member of our group.  She's in awesome shape, super strong and one of the biggest cheerleaders of the group. Always supportive and encouraging – she will be missed in a big way.
She always pushes me when I work out with her and I love it.  I am not sure what we will do without our Queen B.  I have said this before – we have a really special group of Plumbline training ladies and losing one is noticed.