Posts tagged
pool
0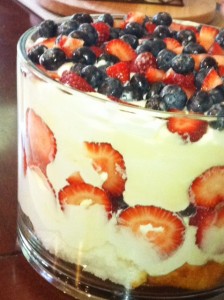 I made my fruit trifle for the holiday occasion and once again it was a hit!  Although it does have angel food cake in it —  you can easily make it with just the pudding and fruit and it will be just as good —
We headed over to our dear friends – Jim  & Holly's – for their annual neighborhood 4th of July parade and pool party to hang out, laugh, swim and eat good food. It was almost 3 years ago during this same time that we found out Scott had colon cancer. Holly and Jim have been wonderful friends to us. I can truly say they are like family to me.  I love this holiday; it's really a time to kick back and enjoy the time with your friends and family. Appreciate what you have and the freedom you enjoy.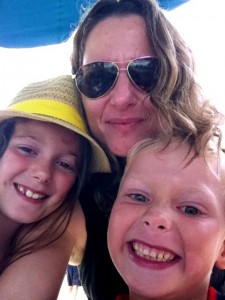 0
Happy Sunday! I went to the gym yesterday because it was so hot outside – but I found it hard to get motivated because I felt like I was boxed in. Running on a treadmill doesn't hold a candle to being outside. So I ran for a mile, then did this cyber arc for another 15mins then did some weight training. Made it about an hour. While I was weight training – some guys came up to me to ask me some questions which I thought was pretty cool. Means I must be in shape! I was doing some overhead squats with 50lb barbell. They were surprised by how far the bar was with my shoulders and wanted to know if that worked the back of my legs…
Another experience to note yesterday  – for the first time in my teen/young adult/adult life – I donned a bikini and went to the pool. You know what? No one stared at me in horror — thats a good sign right?
I am debating going on a short run this am…. hmmmm…
0
I honestly don't know if it was the run yesterday that brought dehydration upon me or that I am still getting over being sick, but I felt that I could sleep in all day. And I was cranky as all get out.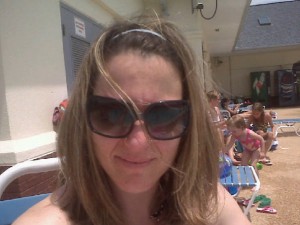 I managed to gather the kids and head to the community pool for a few hours with just me and the kids. It was good to just sit and relax for a bit.  After a few hours – we headed home and out to Reston Town Center for some lunch with my brother. Back home again to start gearing up for the final week of school for the year. Hard to believe that it has come and gone so fast.  Hannah is heading into 3rd grade and Nate will be leaving the comfort of private Kindergarten and entering into the new world of Public School.
Time really is precious when you stop and think about it. Make the most of the time you have – treat people kindly and try not to focus on the things you can't change. It zaps your energy for dealing with those things you can and should change!
Hope you had a great weekend and will continue that same path for the week!