Posts tagged
practice
5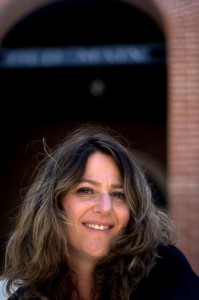 I'm not going to lie — getting back on the Paleo wagon has been tough since heading out on vacation. I didn't go hog wild during my trip but certainly didn't do my Paleo focused eating. Arizona is made for Mango margaritas, guacamole,  chips, salsa and ice cream.  At least in my excuse created mind. I am not of the mind that you can't live a life that enjoys food once in a while — I was taking a break from my daily life and that means letting loose with the idea that coming back to my life includes getting back to my passions and focus.  So – I returned feeling renewed and ready to go back to the routine. It has been proving a bit difficult. It's almost like 'once you open that door, it's hard to close again'.
Yesterday was my 13th wedding anniversary — Scott and I got married in Las Vegas Nevada, 13 years ago. Who knew back then that we would turn out to be 2 suburbia folk, working white collar jobs, raising 2 great kids? Well – in all honesty, my life has more than I thought was possible for me —  I am lucky to have so much in my life!  We went out to dinner last night and that included dessert!  So — now that I realize that it's a slippery slope – I need to commit to getting back on the straight and narrow. I can feel how different I feel and I don't mean that in a good way.
Warmupx2
Sampson Stretch
10 Pass Thrus
10 OHS
10 Pull ups (3 dead hangs min)
10 Hollow Rockets
10 Ring Digs
30 Double Unders (once again, closing my eyes seems to work)
Skill
Snatch progressions
WOD
7 RFT
7 Power Snatch
7 Snatch Balance
7 OHS
I was solo today during the workout so Coach Jerry and I worked a lot on snatch progressions. I seemed to have a break thru with them after getting super frustrated time after time which is great! It's the small successes that add up — and we spent a considerable amount of time on the skill part today. So much so, that we didn't leave a lot of time to do the WOD, so I ended up doing 3 rounds before my form broke down and I stopped. I started off with 53lbs and ended up doing 45lbs during the WOD — scaling so that I could do it with proper form makes a difference!
Before I left, I also did some handstands and Coach Jerry gave me some pointers about doing handstand push ups now that my handstands are improving. I have been practicing a lot and he shared with me this quote:
Practice makes Better…