Posts tagged
reading
0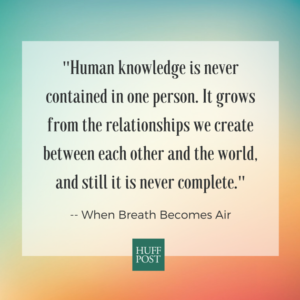 About a year and half ago, I decided to start reading before I went to bed every night. I had long given up reading anything more than a magazine or a quick web article and realized I missed having some quiet, yet productive time each day. I don't really have any sort of rules about what I read — and when I don't feel like starting something new, I reread one of my favorite Outlander books. (I love them!)  I prefer reading books that help me escape into new worlds and experience different lives – Escape Fiction. Some people think that we shouldn't read to escape reality. I'm not on board with that — sometimes a great story is the only thing that helps you hold on. Recently, I came across this quote:
"reading books is a waste of time if you don't let them change you. If books really are "portals" then they should leave you somewhere you weren't when you finish them. Somewhere enlightened."  
My take: Read because you want to — no rules, no parameters. Read because you love it, you enjoy a story, relate to characters, it helps you cope with whatever is going on in your life, you love reading the written word. READ with no rules! I think reading changes you whether you are cognizant of it or not.
And turns out it's healthy for you:
I loved this recent article about President Obama, who said reading helped him survive the White House.
"…talked about the indispensable role that books have played during his presidency and throughout his life — from his peripatetic and sometimes lonely boyhood, when "these worlds that were portable" provided companionship, to his youth when they helped him to figure out who he was, what he thought and what was important."
I just finished a book that has stayed with me, When Breath Becomes Air. It's a non-fiction autobiographical book written by Paul Kalanithi, about his life and illness, battling stage IV metastatic lung cancer. It's a quick read that packs a powerful punch. Sad, poignant, introspective — all words to describe it. I went back and reread parts after I was done because I wanted to feel the feelings again after reading the closing chapter which was written by his wife, Lucy.
0
Read about this over at Melicious's Blog: The Clothes Make the Girl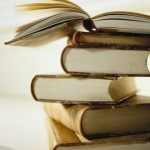 Not only am I a big proponent of helping and giving back, I also work in the education field – so reading/books=right up my alley.
Books Make a Difference. BlogHer and BookRenter are donating 1000 books to kids in need, and all you have to do to help is post a comment on this blog.
See how easy it to help others!?