Posts tagged
reflection
0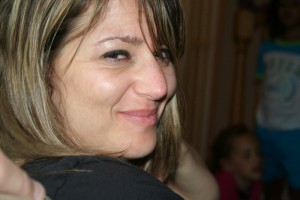 Sometimes I forget to stop and smell the roses – I am sure we all do. Today – I had some time to quiet my mind from all the stress that has been around me lately. I did stop and think about how lucky I am. In a million years I would never have thought my life would be the way it is — but here I am. I have a great family. a husband who is healthy and who, along with my 2 kids keep me laughing every day. I have some funny kids.  In a lot of ways – I am living the dream and have so much to be thankful for.
I have had the pleasure of meeting great people,  and having a few of them influence my life, finding perspective and humor in what could possibly be the most challenging thing I have ever had to face, and have found a passion for living. I have to remember these feelings of accomplishment when I begin to be hard on myself instead of being kind.  My rest and recovery has not only helped by body recovery, I feel refresh and renewed with a sense of accomplishment and passion.
I mentally had a hard time grasping the idea of resting for 4 days straight – will I lose some headway I made physically, will I ever begin again, will I slip and fall off the wagon, will I let people down? — all thoughts that raced through my head but what I realized was that it has been good. The run I did yesterday felt good. My body wasn't aching and feeling stretched past its limits. I was energized during the run – granted Kimmy was there for support and company – but I did more mileage than I have done in a very, very long time.
I realized that I do need to rest regularly – it's tough getting up at 5a 4x a week, heading to a very demanding workout, then taking care of 2 kids and a house for school/cam — and then head to a full day of work where I am challenged in more ways than one — then homeward bound for family 'work' and time – it's a lot of work running a household and all that entails.  I can't go for a year without a break – it's not good for me mentally or physically. Resting to let your body recover is beneficial and it's something I am going to do regularly. I am not superwoman afterall.
Here's to Monday and back at boot camp…