Posts tagged
relationships
0
The Dance of Relationships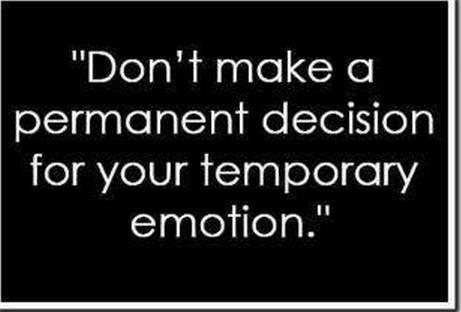 I have been undergoing some self prescribed internal construction lately. I am looking into new strategies and ways to react to certain situations and people to help me improve some aspects of my personality and the way I behave when faced with them that seem to get me into some pickles from time to time.
I talk a lot about intentions – the why underneath the actions.  And when people do what they do, are they acting with good intentions. For most of us, we don't start off our days figuring out how we can hurt people when we do what we do or say what we say.  If we do end up hurting someone or lashing out –it's usually just a mask, covering up something deeper inside.
But have you ever considered that we need to stop and look at how we respond to whatever triggers those feelings in us that causes us to respond the way we do? What would happen if you don't lash out and you stop and think about the other's intentions or let them win this time instead of always trying to be right.  Whatever it is –what would happen if you just respond differently than you ever have?
My brother and I were talking this week about relationships between people. Many long standing bonds carry baggage.  One person does what they always do, and the other responds the way they always do. My brother calls it "the dance".  It's second nature and you just fall right into it when you are around that person or even job.
We all can relate to this one: The Family dance — think about holiday get-togethers. For so many, it's a time of frustration and stress. It's because of the dance you all do. You all fall into your family roles, and revert back to the time you all were under one roof.  Does any of this sound familiar?
Well, what if you were tired of dancing that same routine? You want to create a relationship and 'dance' that is rooted in where and who you are today?  It's not that difficult in theory.
Decide that you will start to be conscious of how you respond in any of your trigger situations. You have ultimate control of how it plays out on your part.
Think about what your ideal response or outcome looks like. What does your dance look like?
Ask for advice. When you know better, you do better – so ask people you admire how they would handle the situation.
Give up the notion of being right. Does it matter who is right or wrong? Is anyone keeping score?  Will keeping score hold you back from your ideal outcome?
Decide on a course of action before hand if possible. If you know you are going to be put into a trigger situation, create an action plan.
It takes preparation and practice – after all it took a long time to develop that one of a kind dance you have been doing.   Also, don't underestimate the other dance partner's response. They may not be ready to change like you are so they will do what they always do and step on your toes. So you have to be strong, determined and focused to change the patterns and stick to your plan. How you react will determine the outcome.
After a few times of responding differently to the stimulus, the improved and/or different dance will develop and your partner will be almost forced to respond differently but in a way that's best for them.
It's all a part of growing, improving and becoming healthier. Having closer, more truthful, joyful relationships is a very important component of a healthy life, so it's well worth the effort.
Today's workout was about strength!
warmup
drills
jump rope (100 singles)
skill
double unders
WOD
5-5-5-5-5
Back Squat PR today of 185#
0
I love this post — it really captured what I went through a few years ago and re-categorizing people in my life:
It reminded me also of some of my favorite quotes:
"Never make someone a priority when all you are to them is an option."
— Maya Angelou
"A real friend is one who walks in when the rest of the world walks out."
— Walter Winchell
"Your time is limited, so don't waste it living someone else's life. Don't be trapped by dogma – which is living with the results of other people's thinking. Don't let the noise of other's opinions drown out your own inner voice. And most important, have the courage to follow your heart and intuition. They somehow already know what you truly want to become. Everything else is secondary." — Steve Jobs
"Friendship is like a glass ornament, once it is broken it can rarely be put back together exactly the same way." — Unknown
0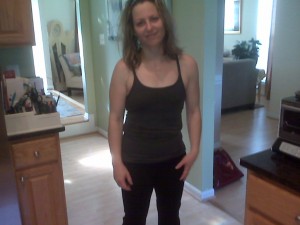 This is me this morning after a 4.5mil run on the W&OD trail. It was hot and humid and great.
I have had a lot on mind lately both personally and professionally that I am finding these runs really help me quiet the thoughts in my head, at least temporarily.
On a different topic – last night I watched the season finale of Housewives of New York. For those that do watch it, I really related to the Bethenny and Jill situation. I have been going through a similar situation in my life, the ending of what used to be a close relationship. It's amazing how people can change in the course of a few years. I  know "change" is not even a word for what I have done – transform is probably a better way to phrase it. Scott tells me relationships have peaks and valleys which I know is true but if you think about where you are in your life – and how many people come and go in your life -some relationships don't survive the valleys.
I'm not sure where this one will end but it really has crushed me and I am not sure I can get past where we are..  It's been a rough week – post chemo appt,  craziness/stress at work, and personal relationship turmoil all wrapped up into one. Thank God I do work out – I can't imagine what I would be like if I didn't.