Posts tagged
rest
0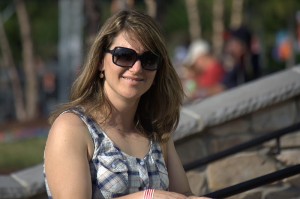 This is actually an off week from boot camp. I took Sunday and Monday off from working out. My body has not really been given a proper rest in my opinion so taking a few days off from dedicated exercising did me good. I am going to do more running/cardio this week than weight training to see how I respond.
The group of boot camp ladies are amazing. Even though our trainer is off this week – one of the campers offered to lead the group for anyone that wanted to come 2x this week.  So this morning – I headed to an unofficial official boot camp:
Warmup
400 m run
Core x 2
crunches
bicycle (up and down)
Figure 8s (on your back)
push-ups partner high five double 30
15,12,9,6,3
25lb db push press
box jumps x2
400 m run
25lb kettlebell swings x2
SDHP
0
I decided to listen to some advice I got from multiple people and take a few days of real rest. That means no working out – lifting, running, – nothing! I think it will be good physically and mentally for me. My back is still hurting so I think it's probably for the best.
BTW can you believe it's May? Hard to believe April came and went. Mother's Day is this weekend, so don't forget to thank your Mom.
Remember the other day when I was talking about Kiwi and mentioned the special Kiwi spoon I had? Well I found the Kiwi company on Twitter the other day, tweeted them and they are now sending me a few spoons. How cool is that?
Also, here is another article on high fructose corn syrup, that I found interesting…
For High-Fructose Corn Syrup, Sweet Talk Gets Harder – NYTimes.com.