Posts tagged
rope climb
0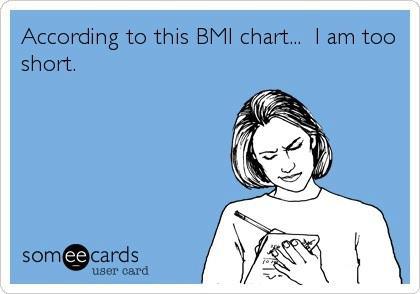 Why do we all look for tricks and gimmicks as a way to lose weight? I have seen many people come and try out CrossFit, fall in love with it –but then fall off the wagon and go back to their old ways –then start looking around again and asking about those medical weight loss programs that have you drink shakes under a doctor's supervision.  Maybe they do work for some, but personally I don't see how that works for anyone long term. Are they going to drink their food long term? How do they assimilate back into their normal lives once the program is over?  I know for some – the program helps you learn to eat post initial stage but seems counter productive to me.
And I know for some – it works but from what I can tell for the vast majority of people, it's a short term solution to an issue that needs constant attention and focus or you end up right where you were before, if not even further in a hole.  It's about controlling your blood sugar/insulin levels, staying away from processed food, and portion control. If you follow that and add in a regular exercise routine that really gets your body moving (I prefer CrossFit) –then you should be good to go.
It's not hard –in theory or to comprehend. To put into place and implement –super hard but that's where you work your mind! Switching to this type of approach is 90% mental — and we ALL struggle with it. I struggle each and every day and some days I give in – but I know that Paleo and CrossFit work for me. It's not about getting older – it's about finding out what works for you based on where you are right now. Whether you are 30, 40, 50 or beyond — you can't eat shit and expect to be in shape. Period.
Also – I wanted to share with you the article that I read back in 2011 that finally convinced me that my son needed to be Gluten Free:  Clues to Gluten Sensitivity.  If you read about how her 4 year old daughter acted before the switch –that was my son all the time! He no longer has horrible stomach aches and constipation and we saw improvement within days of taking him off of Gluten!
Lisa Rayburn felt dizzy, bloated and exhausted. Wynn Avocette suffered migraines and body aches. Stephanie Meade's 4-year-old daughter had constipation and threw temper tantrums.
Some people claim that eating gluten products can cause health problems like body aches and chronic fatigue — and even some behavioral problems in children. WSJ's Melinda Beck talks with Kelsey Hubbard about a new study that sheds light on what may be going on.
All three tested negative for celiac disease, a severe intolerance to gluten, a protein found in wheat and other grains. But after their doctors ruled out other causes, all three adults did their own research and cut gluten—and saw the symptoms subside.
A new study in the journal BMC Medicine may shed some light on why. It shows gluten can set off a distinct reaction in the intestines and the immune system, even in people who don't have celiac disease.
Warmup
400m run
double under practice
Mobility
Skill
WOD
7 RFT (20m CAP)

1 Rope Climb
10 Wall Balls 14#
15 KB Swings 1 Pood
20 Double Unders
DNF: 6 Rounds + 1RC + 10 Wall Balls
0
Today was another good day at CrossFit Impavidus. We had rope climbs during the WOD and I finally got up that rope using the scissor grip. That is SUCCESS! I have been challenged by that rope for a long time and once again, its all technique! And I got halfway up the ROPE!! YAHOOOOOOO!
Warmupx2
Row 250m
Pass Thrus
50ft Walking Lunges
Skill
Rope Climb
WOD
15m
2 Assents (rope climb)
15 push ups
15 Air Squats
15 butterfly sit ups (+10 more each round as I waited on the rope)
7 Rounds completed
I have an issue- I guess some would call me 'hard core' in my workouts and although I like to have fun during them, I don't have patience for people who come to the workout who aren't serious. The ladies I have worked out with for years are the same way. We have been trained to show up and work! Chatting time is before or after — workout time is workout time.
The people that show up late, and we have to wait for them to catch up and then they continue to chat away during the workout frustrate me. Usually, I can block them out but when the workout is timed and you are sharing equipment or order of workout — I get frustrated. There is only so many extra reps I can do while I am waiting on them — and quite frankly, if we are timed – then everyone should be going full steam.
It's also the Coach — Part of their job to keep us all focused and on task. I'm used to having everyone focused during the workout. It's also not the time to practice moves over and over again. That's what the skill practice is for and before and afterwards.
These workouts are hard and if you are working your butt off — then you shouldn't be even able to talk.
Any have advice about how to handle? I don't want to be that one person who is known as the beeyotch, but if really bothered me this AM. Am I being too sensitive and 'hard core'? This is CrossFit after all —