Posts tagged
snow
0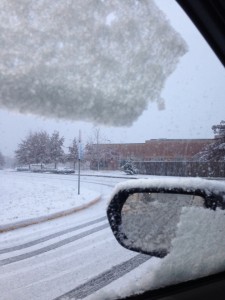 This was the beginning of the snow storm this morning around 7A – it hadn't even been snowing for an hour when I took this pic. When I headed to the gym before 6A,  there was no snow but we are gearing up for around 6 inches if you believe the weatherman's forecast.
After the workout this AM – Coach Dan  & I were talking about stuff and he told me to start subscribing to the Ultra Wellness YouTube channel for some info about overall health and wellness.
UltraWellness TV is a weekly audio and video podcast by Mark Hyman, M.D., the leader of an emerging medical field called functional medicine. If you have faced chronic illness, struggling to overcome weight issues, have lack of energy, problems sleeping, bad skin or any other health issues, then you will want to listen in to find out how you too can achieve UltraWellness – your key to lifelong vibrant health and vitality. UltraWellness promises to help you fix the core underlying health problems for good instead of simply dealing with the symptoms of those problems as other medical approaches do.  
Here's one of Dr. Hyman's videos: The 7 Keys to UltraWellness
We were also talking about supplements and what he recommends taking. He mentioned researching Moringa and also Nature's Plus Vitamin C Micro-Crystal – to add to my overall plan. I have been bad at remembering to take fish oil and magnesium regularly but need to get back on the wagon. I know they make a huge difference in how I feel and my overall recovery time.  Would have, should have, could have…
Vote for 2013 Best of Loudoun Including HighBar CrossFit 
If you have time and are willing – Highbar CrossFit has changed my life for the better — I would appreciate if you could take a moment and vote for them for best fitness center/gym – if you don't see them listed, write them in!!
They are a first year small business and could use the help getting the word out about their gym…
Here's the direct link to vote:  http://va.secondstreetapp.com/Leesburg-Todays-Best-of-Loudoun-2013/Ballot/RecreationFitness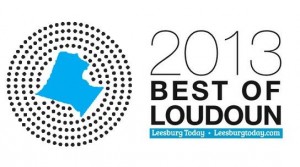 Recommended Reading
Kindness Matters