Posts tagged
soda
1
I gave up soda almost 2 years ago. I was what I refer to as a Diet Coke-aholic so it was a VERY big deal and my family still likes to talk about how much soda I drank. Gotta love your siblings to help remind you of where you came from right?   I remember deciding to go to 1 soda a week as a 'treat' to finally deciding what the heck –let's just ditch it.  When I thought about it all — there was hardly a day since I was a teen that I didn't have one and all those chemicals were in my body daily. It was a scary thought as I was beginning to look at ways to live healthier. I have never looked back.  Occasionally I have one mixed with a drink when I go out to a bar etc– but it's not often.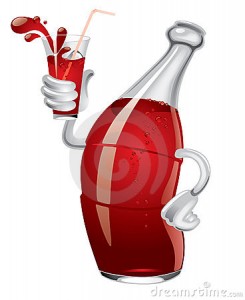 3 Surprising Reasons to Give Up Soda
By now, it's probably fair to say that most Americans know soda isn't a health-promoting drink. Over the years, the carbonated beverage has been blamed for the obesity epidemic and rising healthcare costs. Some public health experts have even called for asoda tax to help deter people from drinking so much of it. While love handles and diabetes are obvious problems associated with soda, drinking the sweet carbonated beverages harbors hidden threats, too.