Posts tagged
st pattys day
0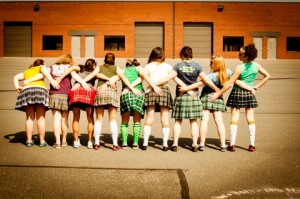 life was busy this weekend — went out with some great ladies, saw my the payoff of my kids' hard work and smarts in their Odyssey of the Mind presentations, spent some time outdoors enjoying the gorgeous weather in the DC area and showed support to fellow athletes as they took on the beast known as 12.4 — Wall Balls, Double Unders and Muscle Ups.
I managed to do 121 wall balls for 12.4 – never getting to hit up the DUs or attempt Muscle Ups. My quads are killing me 2 days later — it looked so innocent on paper.
The pic to the right is the CFI ladies in our sport kilts! The fun they all had while they attempted the Highland Games competition at CrossFit Impavidus. I was busy with the kiddos at their competition but stopped by after to celebrate St Patty's Day. And-the best part of the weekend??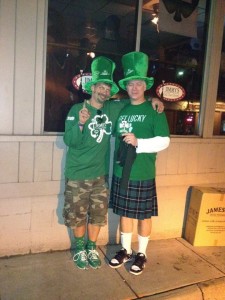 My own husband won the 15th Annual Men in Kilts contest at Jimmy's Old Town Tavern in Herndon VA. I now call him King of the Kilts! He was up against some heavy competition but it's Scotty — of course he won! So proud of him…
And if you are wondering — I did not drink last night. I find it makes for a much smoother time  when you get home at close to 2A!
0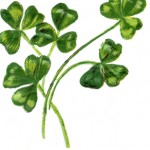 Happy St. Patty's Day to all my Irish Friends!
I gotta say – I have been feeling so great about life. I feel empowered and in charge & I don't know what is so different in me that it's causing me to feel this way, but I feel great energy around me. Good things are coming for me – I can feel it! Spring is coming, birds are chirping — somebody slap me before I start believing in fairies too!
I was more excited than usual to head to my workout this AM because Coach Jerry promised me we would work on cartwheels. Cartwheels are one of those skills I never mastered as a kid and it has always irked me a bit. So – we didn't have a lot of time this AM to do it, but we did learn the Hand, Hand, Foot, Foot transition and after some fiddling and trying to figure out which is my left and right — (no I am not kidding) — I did the first step in learning — Cartwheels and Driving a manual car will be things I conquer before I die!
Workout at CrossFit Impavidus this AM:
Warmupx2
25 Jump Rope
10 Air Squats
10 Push Ups
10 OHS
5 Pull Ups
Skill
Handstands
Cartwheel Transitions
WOD
12m AMRAP
7 Wall Ball Squats 14lb
5 Push Ups
3 Ring Dips (used blue band)
total rounds=12