Posts tagged
tgu
0
Yesterday I watched my baby, Hannah start the two day process to 'graduate' from fifth grade and head into Middle School. I felt the tears bubble up and an overall feeling of pride, amazement and a touch of sadness come over me as I watched her get some awards and then get her promotion certificate. Not sad in a depressed way — just sad that time goes by so fast and you can't slow it down or capture moments that seemed like yesterday.
This is a pic of Hannah graduating Kindergarten in 2008. So sweet and little – and now she's sweet, but not so little. As I looked over the crowd of fifth graders sitting in their school standard chairs yesterday, I thought about how they have their whole lives ahead of them and they don't even know it yet. They will grow up, struggle, marry, have hardships, have joys, success, failures, sadness, elation. They will experience hard times and wonderful moments. They are only starting to be who they are destined to become. How lucky are we — that we get to help them get there?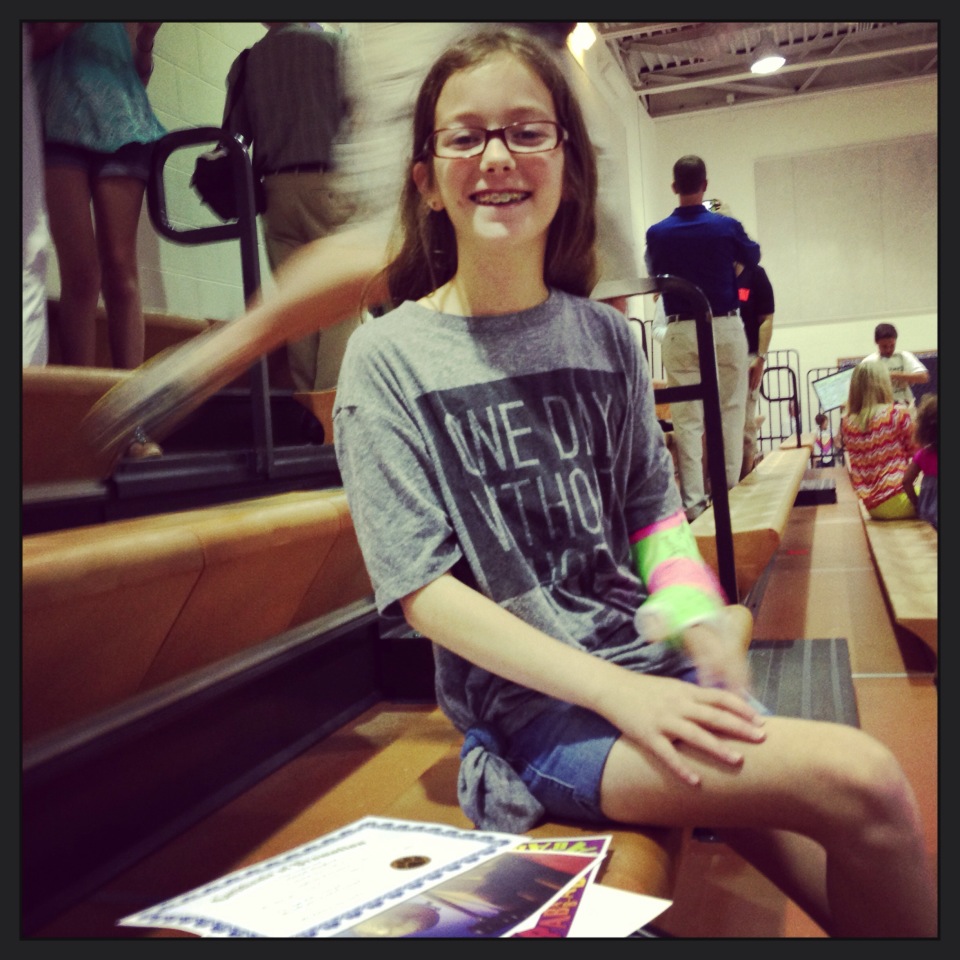 Today's workout was all about Turkish Get-Ups. It's a really great all around body exercise –really taxes your core. I was so happy today because I thought I did TGU's pretty well, but when Coach Randy went over it with me — he tweaked it a bunch to help make me more stable and able to handle more weight as I worked through the movement. What a difference technique makes! Because I have to learn a new way of doing it, I spent a bunch of time going through the steps over and over and over again. Which to some, may seem like a Pain in the Ass — but to me, that's what I have been craving. Someone to pay attention to the work I am doing and to help me make bigger gains.
WOD
1 Turkish Get Up 7 Box Jump (24 In.)s 1 Kettlebell Swing, 53 lbs 1 Turkish Get Up 6 Box Jump (24 In.)s 2 Kettlebell Swings, 53 lbs 1 Turkish Get Up 5 Box Jump (24 In.)s 3 Kettlebell Swings, 53 lbs 1 Turkish Get Up 4 Box Jump (24 In.)s 4 Kettlebell Swings, 53 lbs 1 Turkish Get Up 3 Box Jump (24 In.)s 5 Kettlebell Swings, 53 lbs 1 Turkish Get Up 2 Box Jump (24 In.)s 6 Kettlebell Swings, 53 lbs 1 Turkish Get Up 1 Box Jump (24 In.) 7 Kettlebell Swings, 53 lbs
Time: 12:05
Next time I will do it faster — I was learning the new TGU form and because I am such a thinker, I was going through step by step making sure that it was registering in my head. I'm also pretty happy that Coach Randy suggested that I up my my box size to 24′ and my KB to 56#. Because the reps are lower, the weight and height can go up to make it more challenging.  By the end of this WOD, those TGU's were painful.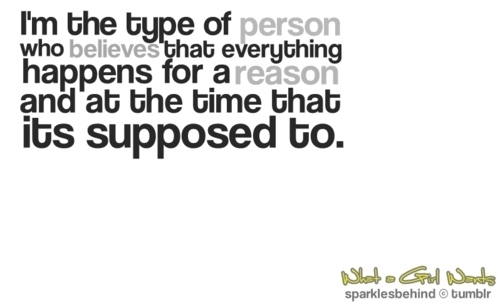 And my article is up online now: I am Modern: Stephanie Hoaglund. I love this article because I really think Gwen, the writer got what I am all about. I find some just don't get me, so when I find people that understand what my ultimate goal is, it just fills me with a ton of happiness. Thank you Gwen.
0
Today's workout SUCKED. Seriously, there is no other word for it. Focus on the core and full body workout —
Warmup
sampson stretch
10 Pull Ups
10 OHS
10 33lb good mornings
10 ring dips
20 Double Unders/60 single unders
10 Whirly Birds
10 Bendy Whirly Birds
Skill
Inverted burpees
tgus
WOD
21-15-9 reps of:
Turkish Get-Ups 53 lbs
Burpees
time: 15:10
turkish get up