Posts tagged
thrusters
0
It was great to get back into the swing of things — it's sad to think how 3 days away from working out can make such a difference — it takes forever to get into shape but about a week or so to lose some of the gains.  But what makes a difference is that you get back on the wagon once vacation is over.
We went to Busch Gardens yesterday — and looking around made me sad. There are unhealthy, overweight people EVERYWHERE. You can see how it affects them by looking at the the way they walk and move around. It affects the quality of their lives and its more the norm.  I was talking to Hannah about it when we were on a bench taking a rest. I tried to not talk about it with any sort of judgement — just a matter of fact that overweight people are unhealthy and are everywhere. It was true too — We looked around and 9 out of 10 people at that park would be considered obese. Maybe it's just the type of folks who frequent amusement parks but I'm not so sure.  There is nothing like seeing heavy people eat french fries, funnel cakes and ice cream to set you back on the path to being fit. I don't want to be encumbered by something I have control over.
I was thinking about how the past few days at Monticello and Williamsburg, in the evening, the kids and i used their lush grounds to do handstands and cartwheels together. I also had the kids run stairs at the Univ of Virginia and timed them. It was actually Nate's idea — and we used his iPod timer to see how fast they could run up and down over and over again. We had a great time doing it too — How many other parents stop and do that type of stuff with their kids? I wish more —
Warmup
20 Jumping Jacks
10 Push ups
10 squats
partner tire flips
skill
thrusters
WOD
partner wod
For Time TEAM WOD
5 Thrusters 65 lbs for EACH MINUTE
150 Burpees TOTAL BETWEEN BOTH TEAM MEMBERS
On the minute, perform 5 Thrusters, followed by burpees for the rest of the minute. One person works out at a time
total: 15:50
4
Scott & I had an unexpected date night last night when our neighbor babysitter said Hey I can sit tonite if you want — so we went out to a steakhouse. I had grilled chicken and a sweet potato and —   I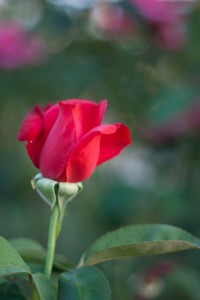 also had some of their fresh baked bread. Not sure what the heck is up with me. Seems every time I take a step forward – I take a step back. I know it's only bread — but I know that it is going to make me feel like crap. Why do  something if you know it will make you feel crappy? Who knows how the mind works — it seemed worth it at the time.  And sure enough – I didn't sleep well at all, I had some odd dreams and my stomach was a bit upset when I woke up this morning.  Let's see how the rest of the day goes —
My hands still hurt — from Saturday's pull up practice. In a way I am proud of them- it's a sign of hard work. I will conquer these kipping pull ups. The swing is down pat – now it's timing. And Timing is something that has had the upper hand on me for a very long time — so practice makes better!
Warmupx2
50 single jump rope
10 Pass Thrus
10 Good Mornings
10 Head Rotations
10 Hip Rotations
10 Cherry Pickers
Skill
Front Squat
Push Press
WOD
20m AMRAP
7 65lb Thrusters
15 L Sit Pull ups
total: 7+ (i was halfway into the pull ups)
Notice the warm up — lots of hip and shoulder/head stretching. Those all are to prep for the WOD. There was only 1 guy today who could do the L Sit Pull up. It's basically a dead hang p/up but you pike your lower half. Let's make a dead hang even harder. I used a blue assistance band and was able to do them with the chin up grip. This was a super long WOD today — halfway through I was like man, we still have 10 mins!!!
As Coach Conan said to me one day – I know you love it when I hear you complain! I love that he 'gets' me!