Posts tagged
tim ferriss
0
I have been trying to walk during my lunch hours and listen to podcasts that focus on certain themes like leadership and improvement.  Not only does it allow me to be close to nature, it's also an opportunity to learn and grow and also just have time to think on regular basis.  When was the last time you spent time just thinking? I have spoken about this problem before: We as a society don't know how to carve out even just a little time to THINK.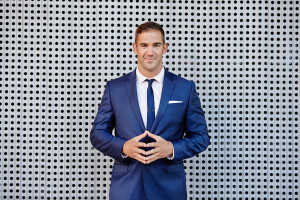 Lately, I am enjoying The School of Greatness by Lewis Howes. Howes is an American author, entrepreneur, and former professional Arena League football player who hosts The School of Greatness, a talk show distributed as a podcast.
"The goal of the School of Greatness is to share inspiring stories from the most brilliant business minds, world class athletes and influential celebrities on the planet; to help you find out what makes great people great."
During my walks, while I am listening, I find myself regularly noting down advice or things that strike me as relevant. I usually send myself a text so it doesn't get lost. Last week, I was listening to The School of Greatness podcast entitled Become Superhuman at Any Skill with Tim Ferriss. In this podcast, Lewis wanted to learn some things about Tim that most people don't know.
If you aren't familiar with Tim Ferriss, he's a noted speaker and author of the Four Hour Workweek. He's a pretty cool, innovative and interesting guy.
Tim was asked to name three people in his life (beyond his parents) that made an impact by showing him kindness.  This question struck me for some reason.  Maybe it was having to name three people. How many people can clearly identify three people (in the past or today) that fit that description?  How did those people impact your life trajectory?  It's not a question I have ever really considered and I am not sure that I can name three people that have had a marked impact on my life's path by their kindness. I have had lots of kindness shown to me throughout the years, but have not had the pleasure of finding a mentor, coach or leader that I would put under that category. Kind of disheartening if I am being honest.  When I think of kind people, my first thought is my husband Scott. He is seriously one of the kindest people I have ever met – from day one until today. He rarely if ever has an unkind word to say about anyone and I credit him with teaching me to see see things with a different perspective.
What about you? When was the last time you thought about who in your life has shown you true kindness and helped set you on your path to greatness?