Posts tagged
williamsburg
0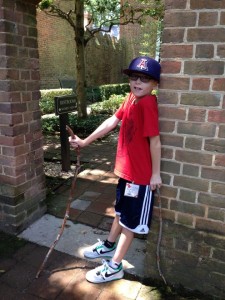 Scott planned a last minute family road trip to Williamsburg to celebrate the Fourth of July. Fireworks watching in Colonial Williamsburg – what could be more appropriate? The hurricane brought cooler temps which made it a perfect weekend for site seeing and spending time outdoors. We spent our last day at Busch Gardens Theme park. Anyone who knows me well, knows I am not a huge fan of parks like that. It's too crowded, people forget their manners and to me, it's the biggest display of gluttony on Earth. We managed to find a place in the Ireland section that had healthy salads, which is what I ate for lunch but I was probably one of the few in the entire park that actually chose the healthy option. Every time I go somewhere toursity, it's a shocking reminder how obese and out of control people are. It makes me angry and sad at the same time. I see obese parents raising kids who are already battling obesity. They will have a harder battle to fight as they grow up already dealing with it.
Obesity is such a serious health issue. I found some Shocking Facts Behind Obesity Infographic that will surely open your eyes to how it affects all of us! Whenever I hear about accepting our bodies – I want to clarify it to be more about kindness, respect and worth. Being overweight affects your health and for your benefit and others – that's not OK!

As we are in full summer mode, many of us will be exercising and/or attending events to benefit worthy causes. I'm all for giving back, but you have to do your research before you just give. You need to make sure the money you are donating is really going towards the causes you wish to support. We all found out the hard way about the Susan G Komen organization and the millions of dollars going to pay salaries and not helping find a cure for breast cancer. With that in mind, I came across information about the Wounded Warrior Project: Wounded Warriors Project A Legal Scam. If you do support this organization, I ask that you inform yourself on how they operate. Based on this report, they definitely have some inflated salaries and other sketchy operational cost which ultimately means less of the money donated goes to the wounded vets they serve.
Read This
Kindness Matters
Woman Pays For Young Mom's Diaper Bill, Shows Us What Kindness Is All About
Be Inspired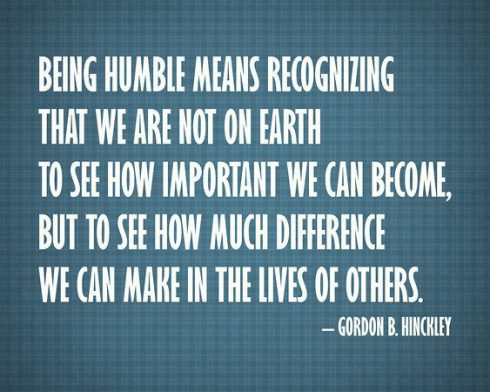 Workout
Sunday: Power Boxing
Monday: Power Boxing