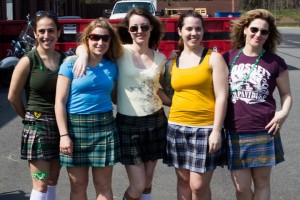 I'm very sleepy this morning — I did not sleep well and woke up a bit worse for wear. For a brief moment I considered going back to sleep but nope, not gonna happen. I got up and got my butt in gear —
I had such a nice weekend – hard to go back to the grind after that! I have an amazing life, and if you don't stop and think about it sometimes, you can get completely wrapped up in the craziness of trying to run it. I read this really touching article this weekend —Shelagh was here — an ordinary, magical life and it really touched me and how you don't have to be known for moving mountains in a public way. Each of us has the opportunity every day to touch people in our lives and make the world around us that much better…
Shelagh's life offers another lens. She didn't change the world forcibly, but she changed many people in it. She lightened them. She inspired them, though she likely didn't realize it. She touched them in simple ways most of us don't because we are too caught-up and lazy.
Her life reveals that it doesn't take much to make a difference every day — just deep, full love —and that can be sewn with many different kinds of stitches.
It's one of the CrossFit Girls today — Helen. My quads are still somewhat hurtin still from Friday's Open and those 121 wall balls but the run actually helped loosen them and they feel much better!
Warmup
800m run
10 pass thrus
10 squats
10 Hollow Rocks
10 Supermans
10 push ups
Skill
Kipping Pull Ups
Helen
3 Rounds for Time
400m Run
21 KB Swings (1.5)
12 Pull Ups
time: 12:20