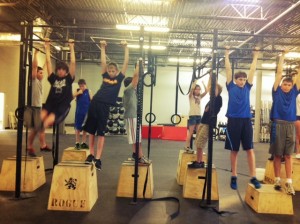 Kids are getting fatter, and many will have to do some serious calorie cutting to avoid that fate as they grow up.
That's the grim news from a new study that looks at how children have become heaver since 1971. It's not news that the number of obese children has doubled since the 1970s, with 1 in 6 now officially obese.
What's new is that these researchers calculated just how much less a child would have to eat on average to stop the trend towards obesity.
Let's do the math.
According to this new study published in the American Journal of Preventive Medicine, children and teens need to cut their calorie intake by 41 calories a day, to stop the weight gain trend. Otherwise, children and teens will weigh about four pounds more across the board.
Read more at NPR: Kids Will Have To Cut Serious Calories To Halt Obesity Trend