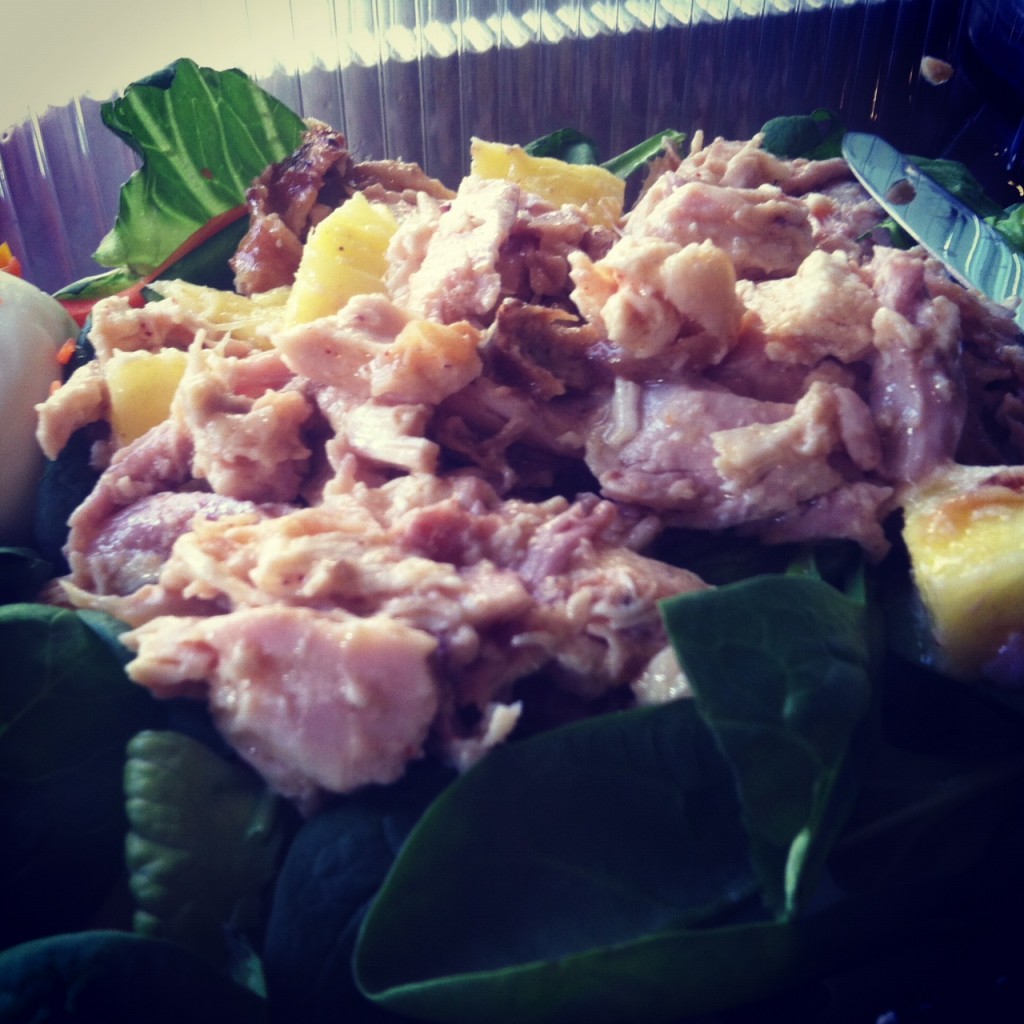 Paleo Chicken Salad with Pineapple
I made some yummy Paleo chicken salad today –even made Mayo based on the recipe from Everyday Paleo. I used a Kosher rotisserie chick, shredded it up — then made the mayo mixed that in — added Fresh Pineapple and put it on top of a good salad. I gotta tell you — it was Yummy. Totally something I would make again.
Im going to try to get Nate to eat it – without letting him know the Mayo is not standard mayo.
I did get up and go to CrossFit this am — we did the 12 Days of Christmas workout. I'm beat –and will be taking a nap in short order.
Have a great Saturday!!