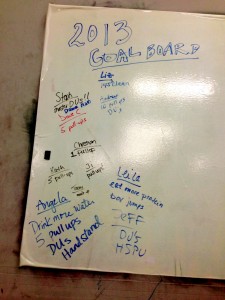 Being Responsive to Change
Going after what you want is scary sometimes. Ok, most of the time! Learning to be comfortable being uncomfortable is scary and goes against most of our human nature. We want to steer clear of danger and the unknown. I many times look at folks who just jump head first into scary stuff as the crazy ones and now I am the one trying to make changes so that I can learn to embrace the fear and instability and use it towards getting what I want.
A friend of mine posted this yesterday and I just sat there and read it and reread it and said YES! Exactly true.
"It's not the strongest species that survive, nor the most intelligent… but the one most responsive to change."—CHARLES DARWIN
Jumping into the unknown brings up baggage and lots of questions — the ole What If… swirls around in my head.
What if I am not happy?
What if it's not the right fit?
What if it doesn't work?
What if I am not good enough?
What if no one likes me?
What if it sucks?
The list can go on and on if you let it.  But, how about reversing the What if pattern to be more positive?
What if it's the best thing for me?
What if I am deliriously happy?
What if I finally start to feel respected?
What if I am great at it?
What if it fits me to a tee?
What if it's perfect?
What if it inspires me?
So many ways to look at a situation and learn to embrace change and see it for the positives it brings into people's lives. And most of the time, it's better than where you are currently and  so isn't that a step in the right direction regardless? 
warmup
skill 
WOD
100 Double Unders
5 RFT
15 Pull Ups
25 Ab Mat Sit ups
100 Double Unders
time: 15:43 (Did some DUs and some singles)
Felt good this AM!