Developing a Positive Body Image
Four straight days of exercise has left me sore — My quads are so sore it hurts to walk down stairs — so today is a rest day. Rest and recovery is just as important as exercise in your overall health and wellness plan. It's the times you haven't taken enough rest time and aren't on top of your game that you get injured.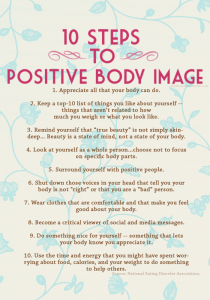 This past weekend, the topic of body image was on my mind. I follow some modeling agencies on Instagram -one of the many fashion weeks has just passed and I kept noticing how thin the models look. Not healthy thin either. For a brief moment, I thought maybe my outlook changed because I am around strong women who workout and have muscles.  Annie Thorisdottir and Camille LeBlanc-Bazinet are the type of women I see in the magazines and websites I frequent.  But then I realized that wasn't it – they really are too thin. Even my 12 year old daughter mentioned how emaciated they looked. It bothered me to see that this sort of look is still favored in the world of fashion. We all need to make sure we are having regular and real conversations with our kids about body image. Just the other day I read a post about a woman making sure her sons see her naked on occasion, so they don't develop a warped sense of what a women's body looks like….
Watch This
Watch ESPN's Hannah Storm Break Down While Talking About Ray Riceand Domestic Violence
Read This
Be Inspired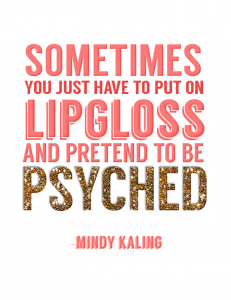 Workout
Rest Day